Pioneer Oil Museum Wall of Fame
Induction Ceremony Archive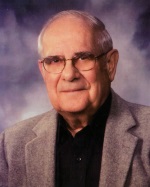 James Kinley – (1927-2015) Jim Kinley was an Olean native who served in the U.S. Navy during World War II on the anti-submarine ship, Woonsocket P.F. 32. He worked in the local oil fields as a boy and later in life as an adult. He worked most of the jobs on an oil lease including laborer, tool dresser, pumper, roustabout, foreman, and superintendent. He was a close friend with many of the men who worked for him.
Jim served on many committees and was involved with numerous organizations. He was president of Kinley Oil and Gas, as well as Kinley Corp. He served on the boards of directors for companies involved in the oil industry such as Cupler Torpedo Company and Otto Torpedo Company. He also served on numerous boards of directors of banks including First National Bank of Bolivar, First Trust Union Bank, North Star Bank, and Fleet Bank.
Due to his involvement with the local oil and gas industry, Jim became a member of the New York State Oil Producers Association, the American Historical Society, and the Drake Oil Museum.
Jim was an active member of St. John's Church in Olean, serving on the finance committee for many years. He was a member of the Free and Accepted Masons, Wednesday Romeos, and the Manhattan Group. Jim and his family traveled extensively to many locations including Sicily and Italy.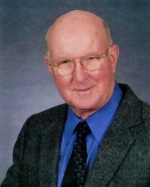 Earl Harriger – (1931-2016) Earl Harriger was born and raised in the Richburg area. Later in life he was a veteran of the United States Marine Corps. For many years he was employed by Dresser-Clark in Olean. He was a long-time local oil producer in the Bolivar area, and for many years he volunteered at the Pioneer Oil Museum. Due to his activities in the local oil industry, he was a member of the New York State Oil Producers' Association.
Earl was a past master and member of the Macedonia Lodge 258 F&AM, as well as a member of the Bolivar Chapter, No. 280 Royal Arch Masons. He was also involved with the Coudersport, PA Consistory and the Kenyon Andrus Post 772 American Legion in Bolivar.
Earl was a member of the Allentown United Methodist Church and a life member of the Bolivar Fire Department. He is remembered as a passionate supporter of the Bolivar-Richburg Central School athletic programs, especially the wrestling team.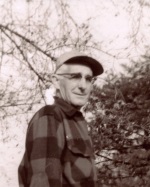 Howard Compton – (1906- 1974) Howard Compton grew up on a farm - which included a working oil lease - between West Clarksville and Nile. While still in high school, he began working on leases in Richburg and Bolivar.
In 1929, Howard began working for drilling contractors Hatch & Friar. Over the years he also worked for Lewis Brothers of Obi, NY, as well as Clarence Hanchett of Wellsville. Two men from Bradford, Pennsylvania, J.P. Smith and Wesley Raeder, also employed Howard.
In 1946, Howard was hired by Quaker State, and he worked for that company until retirement. He was known for his talents on "fishing jobs," and his skills as a trouble shooter made him a valued employee. He was sent to work in both Pittsburgh, PA and West Virginia as a trouble shooter for Quaker State, which valued his service and quality of work.
Howard was a member of the Portville Independent Order of Odd Fellows, and in 1939, he was selected as Noble Grand of the Portville Lodge.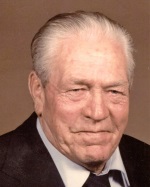 Leslie Grover – (1915-2002) Les Grover attended Allentown Central School. At the age of 18, he went to work for Messer Oil Corporation as a roustabout. Later he pulled wells, drove tractor, and pumped wells for the company, eventually being promoted to foreman.
Les maintained several leases in the Bolivar-Richburg area. He loved the oil business so much, that after he retired, he still worked part-time for Bob Keller, D.V. McCarthy, and Howard DeGroff.
Les became friends with Messer Oil Corporation president, Bill Barry, and ran a lease for him. After Mr. Barry's passing, Les ran the lease for his widow, Marsha. On the side he worked for various oil companies and private individuals performing a wide variety of jobs.
Les attended Kossuth Church, and he was also a member of the Odd Fellows. Known as a man of his word, he was often entrusted with many important responsibilities.